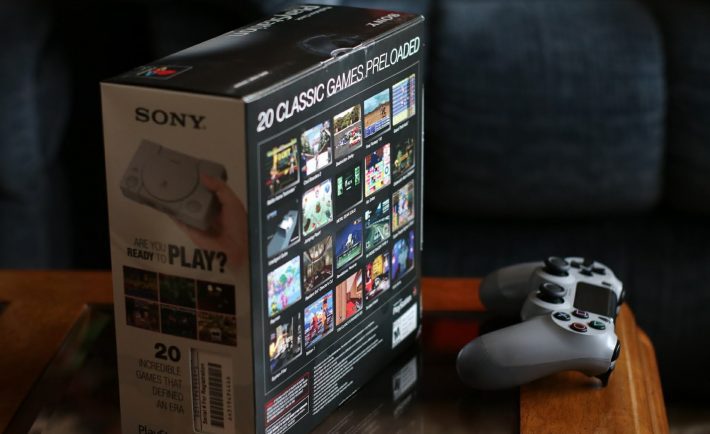 Nostalgia is a powerful sensation, and most people remember how good old times were. Everything was better, from food, childhood to games. However, in reality, it's hard to compare eras, and while we can debate about the content and gameplay, modern titles are by far more graphically advanced.
That said, we shouldn't discard the possibility of playing old classics, and the market is flourishing for old iconic gaming consoles. Manufacturers recognized that trend and returned many bellowed products to the market. Here are some of the best old gaming systems brought back to life.
Wielding the Golden Axe on SEGA Genesis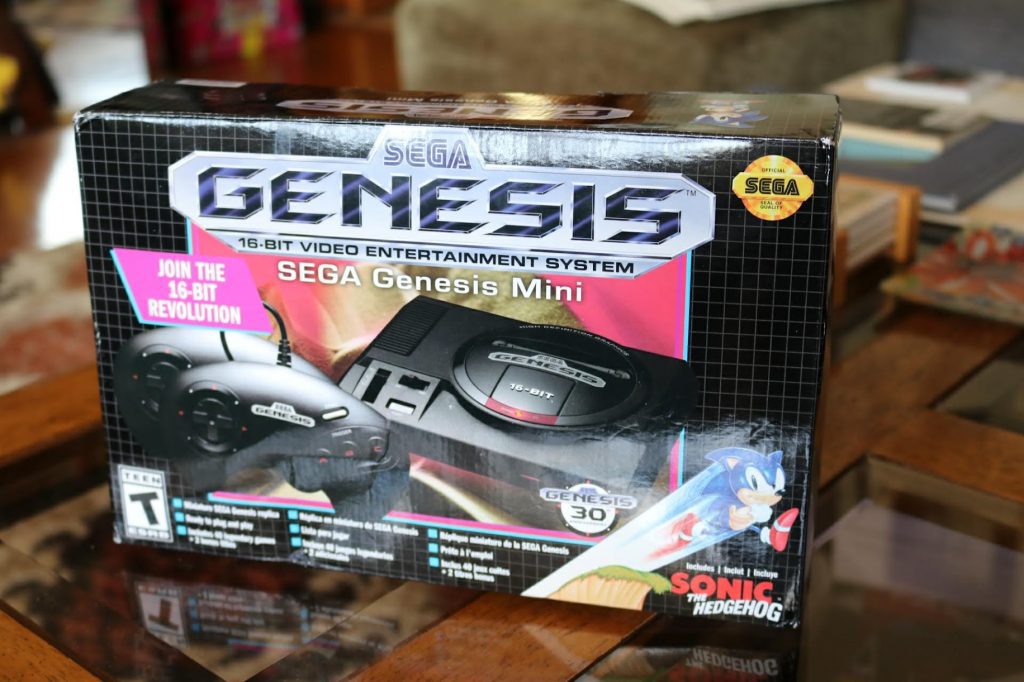 Once upon a time, as kids in the early 90s, we played Madden 92 on Sega Mega Drive, and it was awesome. SEGA Genesis Mini is a replica of an old iconic system with the same controllers that feel clunky compared to modern gamepads. You will get 42 games, including Sonic the Headhog, Streets of Rage and Golden Axe. However, unlike the old analog console, the SEGA Genesis replica connects to the TV with an HDMI cable.
If you don't want to invest in old gaming systems, a free-to-play igaming game, Sega Slots, can help with nostalgia. Slots titles are available on iOS and Android, and every level has a theme from a classic SEGA game like Sonic, Shinobi, Golden Ace, Sonic Casino Nights and others.
Nintendo Classic Games on Super NES Classic
A 16-bit version of the Nintendo gaming system from the 90s brings the authentic look and feel of the NES Classic console. The only noticeable flaw is the short cords for the controllers. However, you will get a regular menu and Nintendo software and 20 essential games of the era. Street Fighter, The Legend of Zelda, Super Mario Kart, Super Metroid, Donkey Kong, and Final Fantasy III are among the most notable games.
Great Concept and Missing Games on PS Classic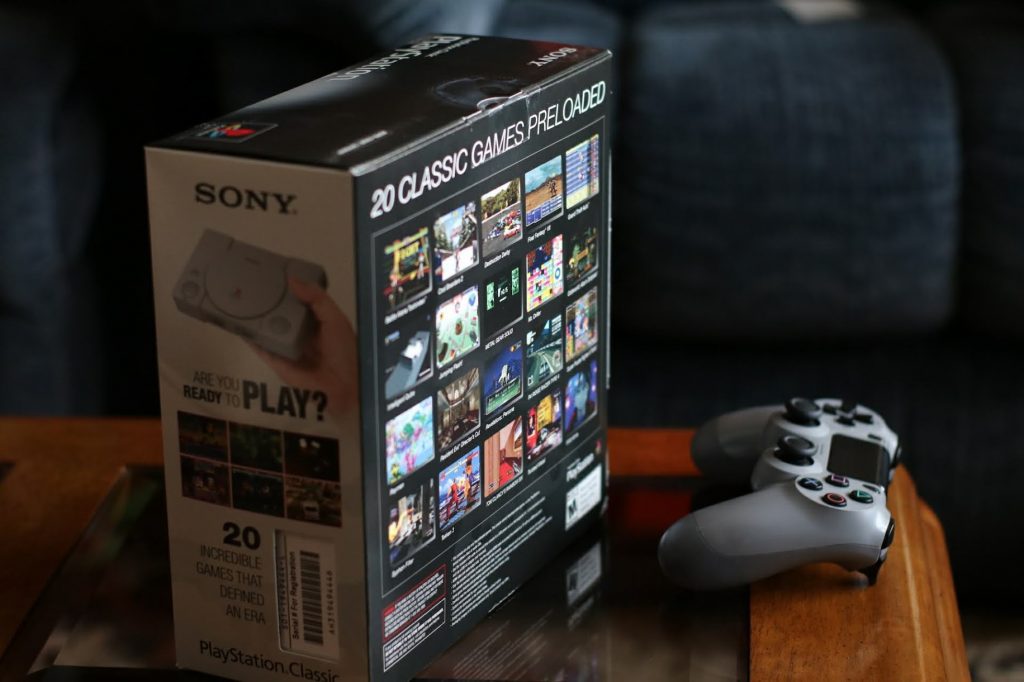 Sony released PlayStation Classic, emulating the original first console feel and looks. Raspberry Pi powers the retro console inside a small case, and you get the original controllers. The system is well-balanced, but many high-profile games are missing, although you can find some great PS1 games. For example, suppose you want to play Grand Turismo, Tony Hak, or Tomb Raider. PlayStation Classic comes preloaded with 20 games, including Metal Gear Solid, Tekken 3, and Final Fantasy III.
120 Atari Games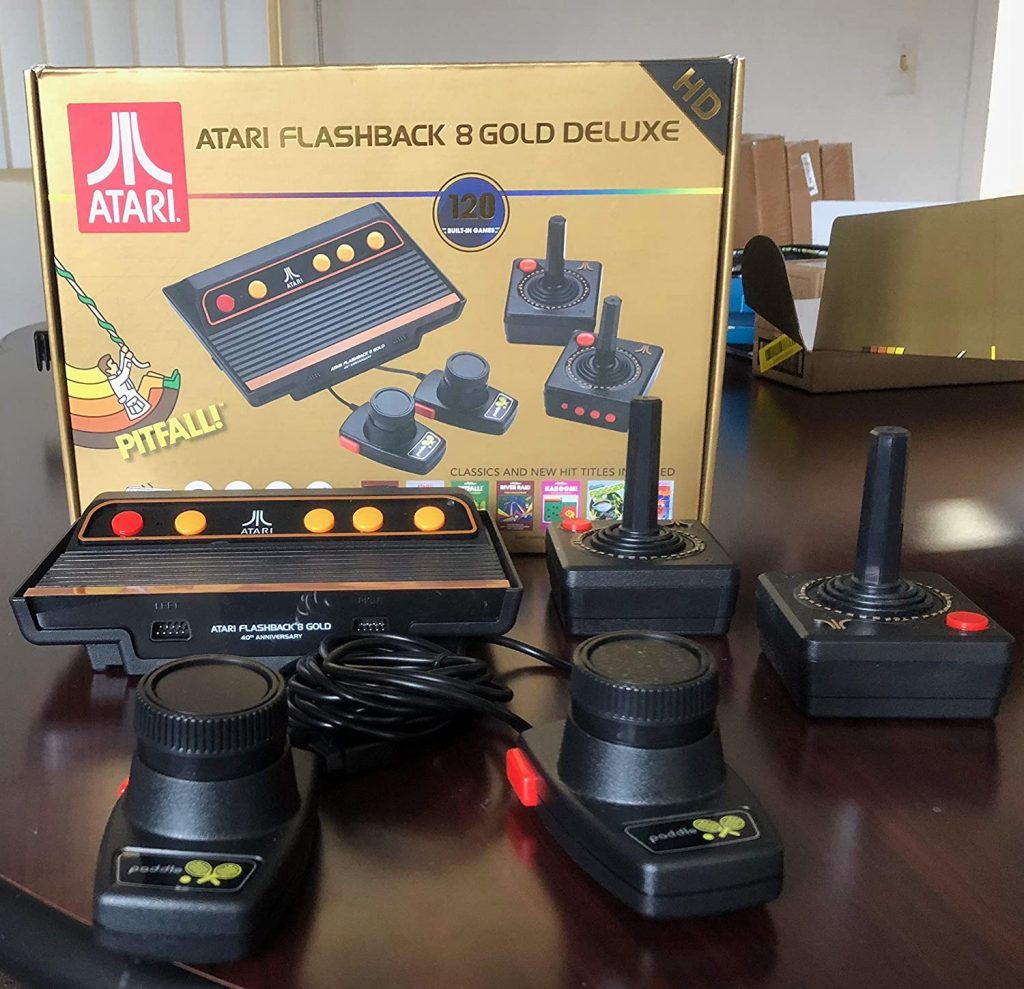 Atari Flashback 8 Gold emulates the Atari 2600 system that brought better visuals than Commodore and was a bridge to the start of PC gaming. You will get two joysticks and 120 Atari games like Adventure, Swordquest and Warlords. The games run in an emulator, and you get HD output through HDMI.
Computer in keyboard

C64 Mini is a retro PC console that emulates Commodore 64. The system has a retro keyboard case with up-to-date outputs. You also get a joystick with a small stick and analogue buttons. Elite is not among the games on the system, but Zynaps, Avengers, Rack and Alleykat are. You can find many arcade side scrollers and platformers, and remember how the gaming world looked in the 80s.